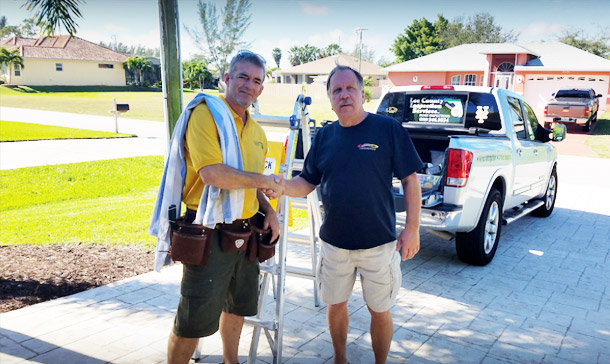 It is of great importance that a home inspector has the necessary people skills as well as report writing skills to communicate to a buyer the actual condition of a property that they may be purchasing. From the moment of introduction through inspection and delivery of report the inspector should be diligent in communication and followup. The client should know that they will receive a thirty five page report with over seventy photos, extreme detail in inspection.
They will also be invited to the Dropbox file online where they will have permanent record of the 150-200 original photos taking for inspection. They should also be told that the inspection company carries Errors and Omissions Insurance and the inspector and his company are responsible for anything missed within our scope of inspection. The buyer needs to understand what a minor or major condition is, the inspector explaining to them that most houses inspected have a list of common repairs and not to dwell or pass by on a nice home because of something that can be corrected. For example, the common stucco crack on the outside of a home here in Southwest Florida, found on probably 90% of homes inspected. Here the client should understand that it is not structural (most often) and a common occurrence considering settlement and the sand bed they build on here in the southwest.
The common person may panic over a crack in home without proper explanation. My point being someone should not be alarmed by the home inspectors description of something that is common or easily fixed. Also, each property inspected may not only have a deficiencies list but also a list of quality components or upgrades that exist. We are not there to only find repairs needed but should also bring to light the good things within a home. Hip shaped roof that will save money on your insurance? Updated plumbing supply in the home? Nice location? Let them know!
Comprehending the home inspection report a client will receive is huge for impression and outlook moving forward on purchase. The average client may not understand terminology and language about inspections and components and this should be considered when explaining things and reporting, breaking down wording to simple and comprehensive terms for the customer or buyer. My experience as a home inspector ( which includes over 400 homes in 2015 alone and thousands overall) has shown me numerous times that followup and review together with my client helps them immensely in understanding the issues or benefits at hand.
Here at Lee County Inspection Services Home Inspections it is always welcomed for the customer to be at the inspection as well, spending a few hours together helps as well in showing and explaining different components within the home. Additionally, our customers become much more confident, comfortable and happy when watching our expert inspectors and the thorough job we do! But again, if not there, followup and report review together are vital.
Choose your home inspector wisely, this is a big part of the process and hopefully closing of your next deal or purchased property. We are always available for free consultation and scheduled inspections.
REMEMBER, YOUR FAMILY. YOUR HOME. OUR PRIORITY.