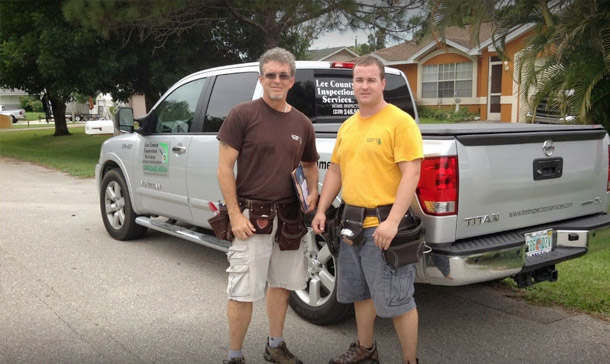 Yes it is true and we are quite proud to announce things that bring more to our clients as far as protection and satisfaction.  Our Home Inspectors are both FABI and InterNACHI Certified Professional Home Inspectors in the field daily throughout Lee, Charlotte and Collier Counties.  Because of our qualifications we are now able to carry the InterNACHI " Buy Back Your Home" Guarantee on all home inspections.  InterNACHI ( International Association of Certified Home Inspectors ) is the largest Home inspectors organization in the world, providing unmatched continued education and inspection updates to our team as well as the ultimate in customer protection, the "Buy Back Your Home" Guarantee.
This is a 90 day warranty on the inspection results protecting the client if visual defects or repairs were missed during the home inspection by our inspection team.  Lee County Inspection Services Home Inspections also carries Errors and Omissions insurance up to $1 Million dollars which also protects the client against…you guessed it, errors and omissions by our inspectors!  Quite honestly our track record of no complaints and claims speaks for itself.
In 2015 we did almost 500 inspections with no complaints!  We are proud of this but also adhere to a standard of practice which we are confident in. Honesty, integrity and educational power are part of our mission statement and this is how we live our lives, from family through home inspection!  As I always state, I take all company phone calls still (how I don't know) believing that it is important to speak to my clients.  My phone is always on, 24/7, I am available for a free consultation.  We will not be outdone, my promise to you.  Now guaranteed in writing!